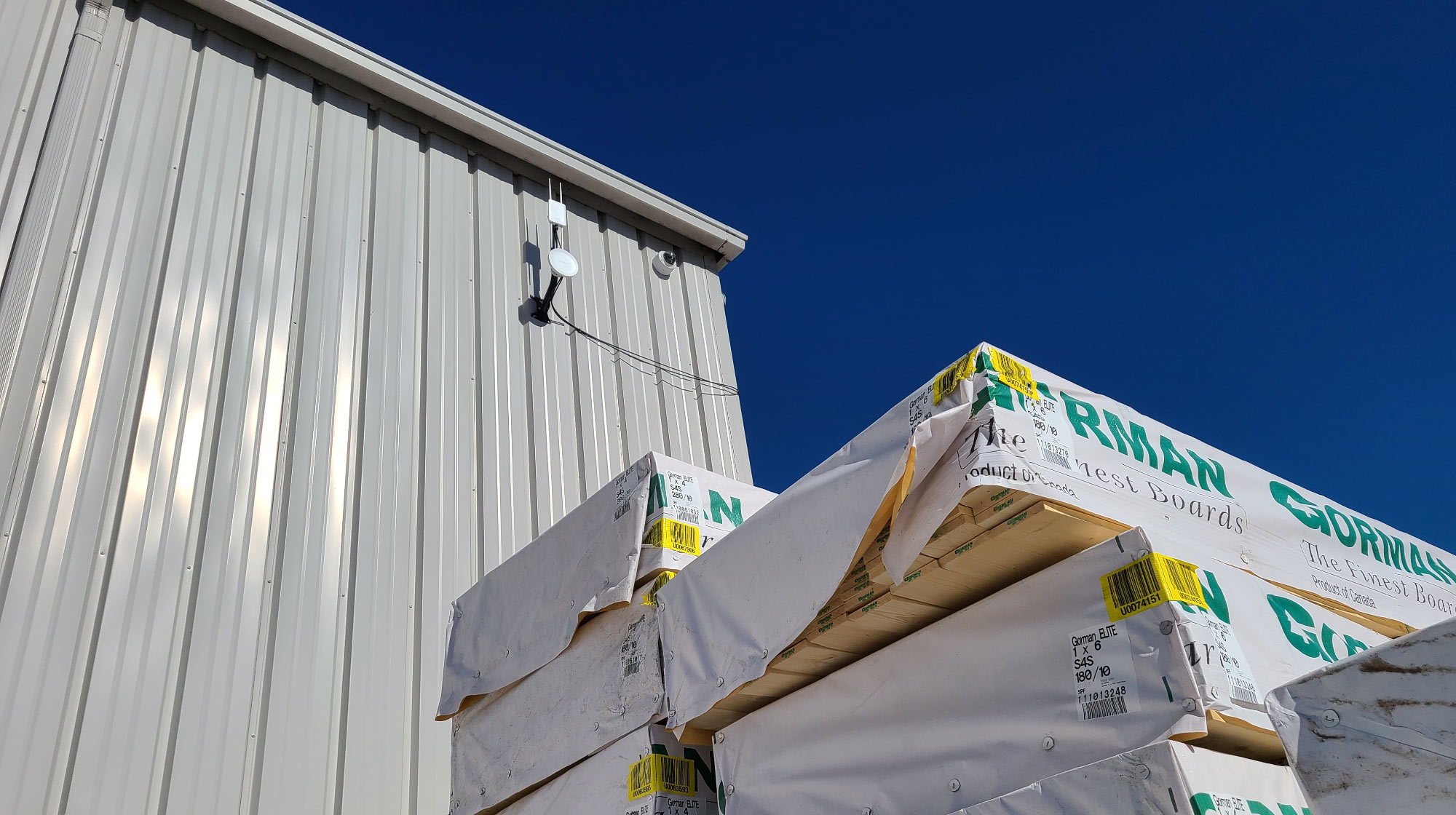 Peak Communication Builds Capital Lumber a Brand New Wi-Fi Network from the Ground Up -

Denver, CO
EnSky On-Premises: Denver lumber company is outfitted with an on-premises network solution to give its 725,000 square-foot facility solid Wi-Fi connectivity throughout.
Founded in 1948, Capital Lumber is the industry leader in the western United States with eight distribution centers providing essential products and services to lumber yards, home improvement centers, building material dealers, and industrial customers.


The Need
Recently, its Denver, Colorado branch decided to get a brand Wi-Fi solution installed throughout its nearly 725,000 square foot facility. Up to that point, they had only one access point in their conference room to power the company's small network.
It just wasn't enough for basic connectivity much less the brand new scanner system Capital Lumber wanted to implement for its inventory.
The company wanted a solution scalable to accommodate the inventory scanners as well as any future access points, security cameras, and other equipment added to the network. They also needed an onsite platform with intuitive network visibility under a single pane of glass.



The Solution
Capital Lumber contacted local telecommunications provider, Peak Communication, to assist with a Wi-Fi solution. Peak's system engineer, Lester Embree, recommended the EnGenius EnSky solution, which comes with simple plug-n-play configuration as well as superior coverage for large properties.
"A new inventory system was to be implemented that utilized wireless scanners and printers. A robust site wide Wi-Fi foundation was a must to make this solution work as intended," said Embree.
Because it would be the first Wi-Fi network of its kind installed at the facility, Capital Lumber was willing to rely on Peak's recommendations. After producing a heatmap and completing a site evaluation, Peak submitted a report to Capital Lumber detailing the strategic placement of access points throughout the lumberyard and the extent of coverage predicted on the 2.4 and 5 GHz spectrums.
After review, Capital Lumber was on board.
The EnSky solution consists of a portfolio of indoor and outdoor access points, managed ethernet switches, and on-premises management tools, SkyKey hardware and ezMaster software. Specifically, Capital Lumber's solution included the following access points, switches, and other equipment:

The installation went off without a hitch—from unboxing and easy configuration to firmware upgrade and deployment. Once the network was up and running, the lumberyard had complete coverage throughout its office buildings and outdoor locations.






The Result
For the first time, Capital Lumber in Denver, Colorado experienced the strongest Wi-Fi and extensive signal coverage since the branch was established in 1989.
"It was remarkable," said Embree. "I worked with Jesse Ortero, Capital Lumber's IT administrator, and he indicated that the Denver facility's network seems to run much more smoothly than Capital's other facilities."
Perhaps additional Peak network installations are yet to come for more Capital Lumber centers.


---